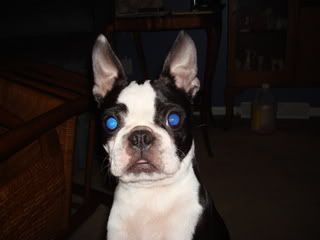 Hi all, it is me da Bosman again tonight. I couldn't sleep because people told my momo my english is not good. I am practicing while my momo sleeps. I am sorry dat my blogs was hard to read. I promise to do better. I just have to type slower. I tought I would introduce you to my family.
Dis is my sistah and her frend holding the bad twins. One of whome is loosing his nuggets on monday. My sistah is evil, but I love her anyway. She shaved a smiley face on my butt!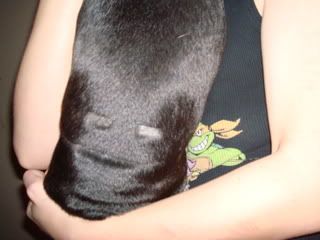 My sistah is going to be going away to da Army soon. Here she is enjoying da gas chamber in basic training. Doesn't look like much fun to me, I will stay here and chew on my bully sticks.
And here is da little hairless one dat walks on two leggs now!!!
Dis is my brudder. He is good to me most of da time.
Dis is my best friend, Zeke.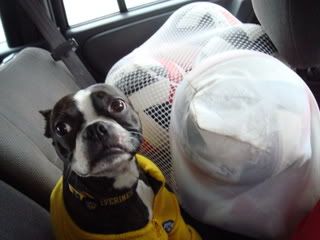 Well, I am going to bed wid my momo. Good night.